Start Up consultation
Start Up

Transform your start-up into a successful business with Techno Hustlers
FEATURES
Our Consulting Service Options for Start-Ups

Market entry consulting
Research the target market, users, and competitors. Assess tech and economic feasibility. Analyze regulatory challenges. Develop a digital marketing strategy. Develop a business case.
Tech and software dev consulting
Design a software architecture. Choose the best-fit tech stack. Plan a customization and integration approach. Plan product security and compliance (HIPAA, FDA, GLBA, PCI DSS, etc.). Deliver a proof-of-concept. Map out an MVP launch plan.
Personalized service set
Market entry consulting. Idea productization consulting. Tech and software dev consulting. App deployment consulting.

Idea productization consulting
Translates your product idea into features. Identifies innovation opportunities. Decides on the "killer feature". Roadmaps features. Designs MVP. Designs MVP UX. Designs unique MVP UI (optionally). Calculates TCO and draws a cost optimization strategy.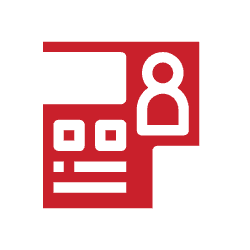 App deployment consulting
Plan a DevOps strategy and implementation roadmap. Train your DevOps practitioners. Debug and resolve software issues. Plan (cloud) infrastructure security and compliance. Optimize infrastructure costs.

Why Techno Hustlers?
Move Your Business Online And Get High-Performance Web & Mobile Application Services To Accelerate Your Business Growth
Domain Expertise
Our developers have extensive expertise working on a variety of web and mobile app projects.
Business Ethics
Techno Hustlers has established strong corporate standards and follows an ethical culture that prioritizes customer relations.
Accountability
We takes full ownership and responsibility for our client's projects and ensures that they receive nothing but the best.
Scalability
You can scale up or downsize your developer team depending on the project's needs.
Business Growth
Happiness and growth occur while you're climbing it, and we at our organization focus on the growth of our clients.
Market Strategy
Our Development processes are research oriented because we aim to provide the latest and the best results to our customers.
WORKING PROCESS
Our Exhaustive Process Of
Growing A Business
Contact
Let us help your business to move
forward.