E Commerce Development
web

Make Your Next Business Move Online
SOLUTIONS
Our Enlightening Web Development Services
Multi-Vendor Ecommerce
Multi-Vendor ecommerce websites offer a bigger range of products, are cost-effective, and have a greater web presence.
Bifurcated business models
We help businesses break into multiple business models like B2B, B2C, D2C to make their e-commerce marketplace shine out in the industry.
Multiple Shipping
Giving your sellers to choose a shipment company of their choice is a great way to enhance convenience for sellers, It also helps the customers get a tentative date of delivery.

Dedicated Seller Panel
Providing sellers/vendors a dashboard is a great idea for allowing them to manage their profile, their products, sales, and inventory from one place.
Multiple Payment Options
By giving your customers the freedom to choose a preferred mode of payment, you are not only enhancing their shopping experience but also moving them quickly through the checkout funnel.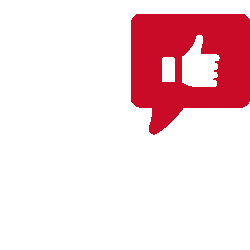 Social Media Integration
Because the eCommerce industry is so competitive, integrating social media to engage customers on eCommerce platforms will help firms drive more leads.

Custom E-Commerce Solutions For Every Buisness Model
3+ Developed E-Commerce Stores
BENEFITS
Our E-Commerce Development Services Provide
An Advanced Level Of Benefits
Multi-Platform Experience
Our experienced e-commerce solutions are tailored to your company's demands, ensuring that revenue may grow, flourish, and reach its full potential in highly competitive marketplaces.
Marketing Friendly
We create ecommerce websites by concentrating on all parts of digital marketing verticals in order to maximize their digital eCommerce potential and future scalability.
Complex Integrations
Our professional ecommerce solution uses cutting-edge technology to make even the most difficult integrations simple.
Highly Responsive
E-commerce solutions that work well on desktops and mobile screens; a fluid and flexible layout which adjusts according to screen size.
Site speed
Say goodbye to slamming your fingers while you wait for pages to load. Our development team ensures a seamless, simplified experience that begins with a single click.
Contact
Let us help your business to move
forward.