Industrial
Industrial

Techno Hustlers provides an array of industrial manufacturing services that help customers remain agile and efficient.
Unlocking the Power of Digital
Position digital at the core for seamless operations with Techno Hustlers's Operations 360 approach for the Manufacturing Industry.
Derive value from data via predictive asset maintenance. Our Service 360 solutions are envisioned to help service leaders drive more revenue and profitability through enhanced customer experience and loyalty.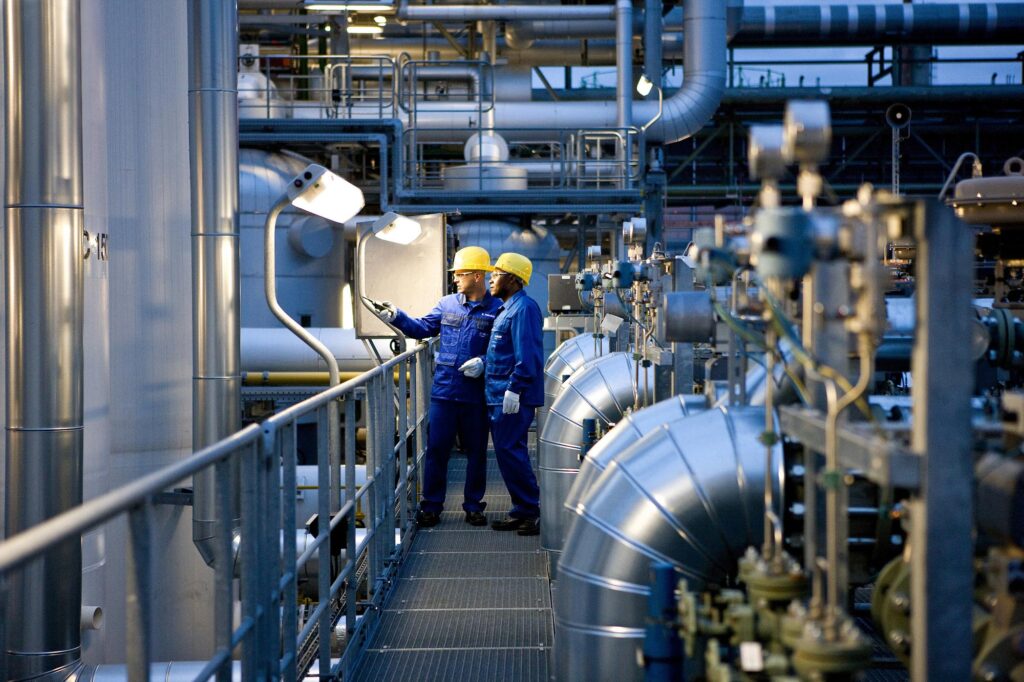 The digital revolution today demands Industrial Manufacturers to adapt and develop leading edge 'operations and supplier collaboration' ecosystems. This includes the need to develop smart products, roll out platforms for collaboration leading to reduced cost and enhance service capability.
Also, ever-evolving complexities in buyer behavior and competitive pressure make it imperative for Industrial Manufacturing companies to explore new opportunities of incremental revenue growth. Now, this takes a leap from traditional interaction with customers, which takes place only at the point of sale and service to a 'consistent customer experience' across the complete buyer lifecycle enabling customer discovery, evaluation and loyalty.
We help Industrial Manufacturing companies navigate the current dynamic landscape to deploy cutting-edge solutions that help to innovate and ensure profitability. We, through our Digital consulting, analytics and IoTWorks,TM practice have the expertise of delivering solutions that allow manufacturers to provide value to their customers. We deliver industry-specific services and solutions to our Industrial Manufacturing clients, enabling them to achieve greater visibility into their traditional supply chains and to optimize the processes, thus, leading to reduced cost, improved productivity process transformation, and enhanced customer experience. We work with seven of top 15 Industrial & Process Manufacturing companies and with our expertise in digital technologies help our customers stay competitive in today's competitive marketplace.

Digital and Analytics
Our Digital & Analytics services helps design and build key platform components of customers' Digital-Technology-Footprint TM to power the Digital transformation journey.
IoT
At IoT, we help create entirely new services that deliver measurable business outcomes. These experience will have an increasing role in differentiating enterprises and enable them to become a next-generation enterprise.
Application Services
Our Applications business is structured around 11 integrated horizontal capabilities, allowing us to offer clients a full lifecycle of systems integration consulting services and a unified approach to developing the right solutions for their business needs.

AI/ML and Cloud
Techno Hustlers that focuses on building products for transforming and simplifying IT and business operations by leveraging AI and Cloud.
Infrastructure Services
Our Infrastructure Management Services has some of the most impressive credentials in the IT Vendor landscape. We have not only executed complex global IT transformation exercises but also helped run efficient IT services for more than 300 of the world's leading companies.
Engineering and R&D Services
We are one of the world's leading and fastest-growing global engineering services providers. We work with more than half of the top 100 R&D engineering companies.
Digital Process Operations
To help businesses address the changing industry paradigm, Techno Hustlers Digital Process Operations (DPO) with its digital services and solutions is reimagining the role of technology from being a driver of marginal efficiency to an enabler of digital innovation and fuelling business performance.