DevOps & Cloud
DevOps

To Streamline Workflows and Improve Scalability
FEATURES

Our Portfolio of DevOps Services
A successful DevOps implementation is based on four key building blocks Develop, Build and Test, Deploy, Operate, and Monitor. Techno Hustlers can mold and maintain a customized DevOps solution for you!
Assessment and Planning
We create a DevOps Assessment roadmap by visualizing the desired state and identifying the traceable KPIs
Pilot Framework Creation
We leverage and integrate your existing tools with our robust ecosystem of open source and licensed software
Process Implementation
We proceed with the analysis, design, building, automation, and implementation in the specified areas

CI/CD Pipeline
We bridge the Dev-Ops gap through continuous development, continuous integration, continuous testing, and continuous deployment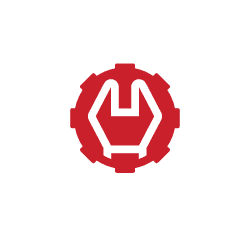 Process Automation
We automate the whole process pipeline from code generation to production, covering builds, test cases, quality checks, security, and more.
Security Integration
We run DevSecOps to execute end-to-end security integration through the 'Security as Code' mechanism

Why Techno Hustlers?
Move Your Business Online And Get High-Performance Web & Mobile Application Services To Accelerate Your Business Growth
Domain Expertise
Our developers have extensive expertise working on a variety of web and mobile app projects.
Business Ethics
Techno Hustlers has established strong corporate standards and follows an ethical culture that prioritizes customer relations.
Accountability
We takes full ownership and responsibility for our client's projects and ensures that they receive nothing but the best.
Scalability
You can scale up or downsize your developer team depending on the project's needs.
Business Growth
Happiness and growth occur while you're climbing it, and we at our organization focus on the growth of our clients.
Market Strategy
Our Development processes are research oriented because we aim to provide the latest and the best results to our customers.
WORKING PROCESS
Our Exhaustive Process Of
Growing A Business
DevOps service provider company enables organizations to efficiently deliver new features and retain stability to support the digital transformation. However, DevOps goes far beyond these benefits. It provides a culture shift that removes barriers between development and operations, enables teams to evaluate the scope of the entire system and assess the impact of the required changes. As a result, a company reacts faster to changes and these reactions benefit the end users.
DevOps in the nutshell is the union of people, processes and tools integration aimed to provide value to its customers. In practice, it requires the operations team to get involved in the development process to add customer requirements. The key principles of any DevOps solutions and service provider include enhanced collaboration, automating routine processes, continuous improvement, and customer-centric culture.
The primary goal of DevOps is to speed up the time to market, ensure a more streamlined development process, and improve teams collaboration across the value stream. Often, companies require an experienced DevOps solutions provider to achieve the described benefits.
Contact
Let us help your business to move
forward.