Project Management
Project

With Us, You'll Be Assured that Your Project is in the Safe Hands
FEATURES

With Us, You'll Be Assured that Your Project is in the Safe Hands
Plan, Organize & Execute Projects
Have a project idea? Our Project Managers can plan and organize the project, gather stakeholders, establish the timeframe, and monitor the project execution from start to finish.
Recruit and Hire New Job Doers
Hire a dedicated Project Manager who will help you to build a team of remote workers. Your Project Manager will keep you informed of the updates so that you can make better decisions.
Organize and Motivate Teams
Strong team management and leadership are critical for driving business growth. If you are falling short of time to manage and motivate your team, hire a Project Manager and they'll run the show on your behalf.

Monitor Remote Workers
Make your Project Manager conduct a weekly meeting with your remote workers so that you can focus more on your business without worrying about your team.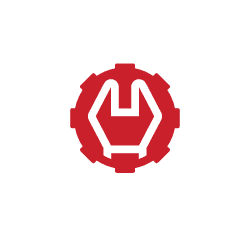 Monitor Team Performance
Hire a Project Manager and get regular updates of your team performance and a complete overview of the progress every week.

Why Techno Hustlers?
Move Your Business Online And Get High-Performance Web & Mobile Application Services To Accelerate Your Business Growth
Domain Expertise
Our developers have extensive expertise working on a variety of web and mobile app projects.
Business Ethics
Techno Hustlers has established strong corporate standards and follows an ethical culture that prioritizes customer relations.
Accountability
We takes full ownership and responsibility for our client's projects and ensures that they receive nothing but the best.
Scalability
You can scale up or downsize your developer team depending on the project's needs.
Business Growth
Happiness and growth occur while you're climbing it, and we at our organization focus on the growth of our clients.
Market Strategy
Our Development processes are research oriented because we aim to provide the latest and the best results to our customers.
WORKING PROCESS
Our Exhaustive Process Of
Growing A Business
We, at Techno Hustlers, are committed to ensuring complete confidentiality and security of your business details that you provide us. To ensure the best and safe project outsourcing experience, we sign a Non-Disclosure Agreement (NDA) at the first meeting with you. A Non-Disclosure Agreement is a legal document that ensures 100% security of your project and business details.
Our Project Manager can handle projects at any complicated level with ease. They deploy a strategic and systematic approach which includes:
Project planning
Defining business goals
Design and development
Product testing
Deployment
Dedicated Support
All our Project Managers are highly-qualified and have esteemed years of experience in managing projects with maximum benefits. Unfortunately, if you're not satisfied with our Project Manager and their designed strategies, we assign you with a new manager. No further questions are asked.
Contact
Let us help your business to move
forward.